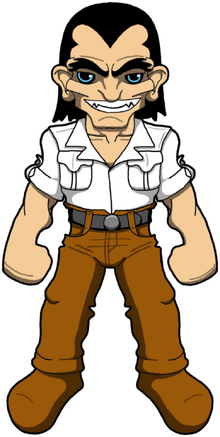 Name: Emil Cziko
Alias(es): King Ironsides
First Appearance: Comic Cavalcade v1 #23 1947 DC
In-Universe Debut:
Height:
Weight:
Eyes: Blue
Hair: Black
Relations, Sidekicks, Colleagues, and Teams
Edit
Brother Edgar Cziko, brother Cyril Cziko, creator King Ironsides
Wayward Earth History
Edit
Enemy of Wonder Woman (I)
Ad blocker interference detected!
Wikia is a free-to-use site that makes money from advertising. We have a modified experience for viewers using ad blockers

Wikia is not accessible if you've made further modifications. Remove the custom ad blocker rule(s) and the page will load as expected.